Providing Veterinary Housecalls to the San Bernardino County area for over 26 years!
Need to schedule an appointment or make an inquiry, contact us!
Phone: 909.989.3253
Toll Free: 1-800-789-8848
Fax: 909-945-3118
Please Note: All appointments must be made over the phone.
We do not book appointments via email.

Home Vet/ Veterinary House Call Service is a mobile veterinary service!
Our mission is to bring the highest standard of veterinary care into your home. It is our goal to provide high quality veterinary care for your pet in the most relaxed, calm environment
(your home!).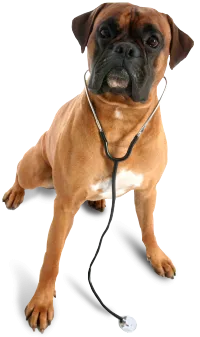 COMMITTED TO HEALTHY PETS AND HAPPY CLIENTS!
Dr. David Lebovic | Veterinarian
Home Vet/ Veterinary House Call Service